Top Reasons for Going Solar in 2022
On November 15, 2021 President Joe Biden signed into law a new $1. 2 trillion bipartisan infrastructure bill into law.
It's going to require a massive overhaul of America's energy sector, and it is not at all certain whether that will happen or if it will be done in an effective manner.
Below are a few other reasons why we believe that 2022 is the best year yet for going solar.

Click here to see what the savings numbers will look like for your home.
1) Last Year of Federal Tax Credit at 26%
In 2020 Congress passed an extension of the solar tax credit, also known as the solar investment tax credit (ITC). This provides a 26 percent tax credit for individuals who are going solar in 2022.

Click here to learn more about the Federal Tax Credit for Going Solar in 2022.
In fact, that number goes to a mere 22 percent in 2023 and disappears completely in 2024 for residential projects, while commercial projects see their share of the pie shrink to just 10 percent during that time.
This phase down is excellent news for people interested in installing solar panels because it is the maximum amount of government assistance you will ever see for a residential project for your home.
Once it disappears then you will still be able to make the switch but you will be responsible for paying the total amount of the system out of your own wallet.
2) Fighting Against Inflation
High electricity prices have recently increased to the highest levels in decades and inflation is partially to blame.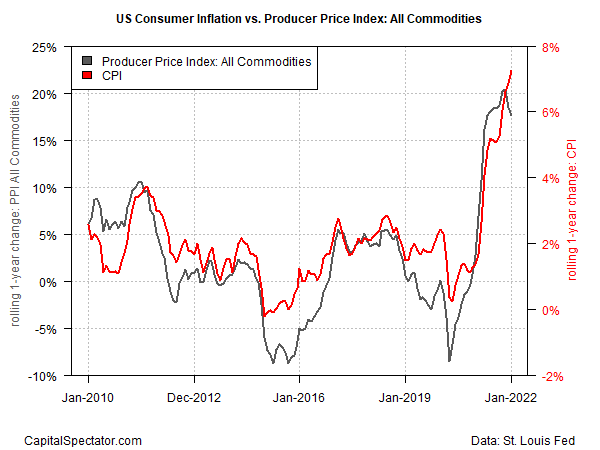 Natural gas prices are currently the highest they've been since 2014 and are expected to continue to rise in the future.
If you go solar in 2022, you'll be able to combat the ever-increasing cost of electricity and install a system that provides 100% of your energy needs.
Which will help you to save money, both in the short and long term.
Solar Panels present us with one of a very few opportunities to fight back against inflation and a chance to lock in pricing.
If you could go back two years and lock in your gas pricing forever, would you do it?
That is exactly what purchasing solar panels can do for your home and is one of the biggest reasons why going solar in 2022 is an even more popular decision than in years past.
3) Equipment Shortages
Given the world's economic climate in 2022, we have seen dramatic shortages of many of the products that we use daily.
These economic conditions have also impacted the solar industry and the ability to produce the ideal amount of panels, investors & batteries.
This shortage has impacted the pricing of solar panels and is expected to get even worse moving forward.
While it is unlikely that the inventory will dry up completely, it is important for homeowners to understand that while solar will always be an option to them, the pricing of the panels is starting to rise just like everything else.
Going solar in 2022 is the only solution to avoiding overpriced equipment in the future. It would be best to buy now before the pricing continues to skyrocket and inventory becomes more scarce.
4) Security Against Power Outages
More and more homeowners have increased concerns about the future and the rough times that may be ahead. If the last few years are any indication, then the world's craziness will most likely continue to escalate.
Whether you think the world is going to end or that things will be back to normal in no time, going solar in 2022 is able to provide you with added security and comfort that you will be able to keep the lights on when others are in the dark.
5) Independence from Utility
The most common reason that homeowners are going solar in 2022 is not that they are interested in saving money, but they are looking to gain more independence from their utility company.
Utility companies have been raising their rates by an average of 4% every single year BEFORE the pandemic and the foreign wars.
Now some utility companies have increased pricing by as much as DOUBLE.
The only way to free yourself from these rate hikes is to disconnect from the grid and live like cavemen or to make the switch to solar and lock in your energy rates.
While you may still need to rely on the infrastructure of the grid, you are able to put yourself in a better position to claim more independence in many years to come.

Conclusion
Making the switch to solar is something that is most likely inevitable for homeowners in the United States and it will never be as good of a time to make the switch as this very moment.
Going Solar in 2022 is the only guarantee you have that you will be able to get the federal government to assist with the purchase and the only chance you have to lock in a significantly reduced energy rate.
Click here to request the solar savings info from Measure Solar today.